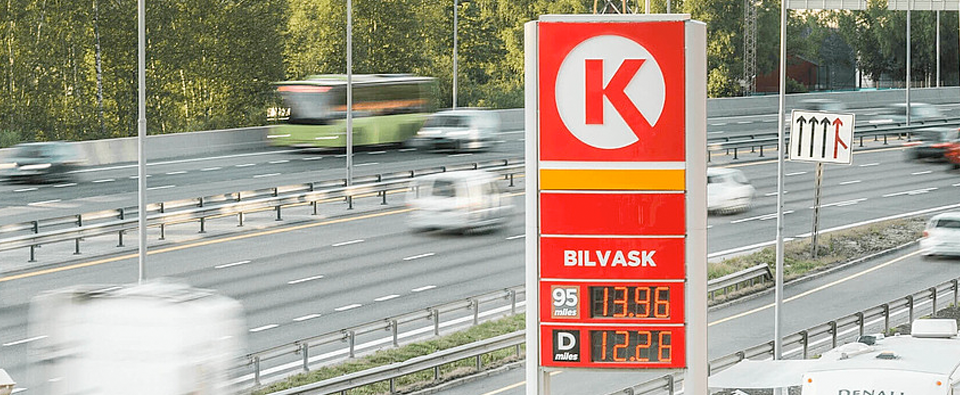 CIRCLE K
Circle K has become one of the most widely recognized convenience store brands, known worldwide for quality products and great customer service. Circle K Europe, a company of the Couche-Tard group, is operating a dense fuel station and convenience retail network across Scandinavia (Denmark, Norway and Sweden), the Baltics (Estonia, Latvia and Lithuania), Poland, Ireland and Russia. As of July 2021, Circle K offers over 3.000 fuel stations with convenenience stores or unmanned automated fuel stations.
Besides the Circle K and Circle K Express sites, also INGO sites welcome the Routex Card in Sweden and Denmark.
Visit the local websites of Circle K for more details:
Denmark
Norway
Sweden
Estonia
Latvia
Lithuania
Poland
Ireland
Russia
Please follow this link to retrieve the historic list prices for Diesel, Motor Spirit and other Fuels published by Circle K.

Please note that transport cost for diesel and petrol is added to the fuel list price in Norway. Transport cost for petrol and diesel is different for each site. Please contact Circle K for details.