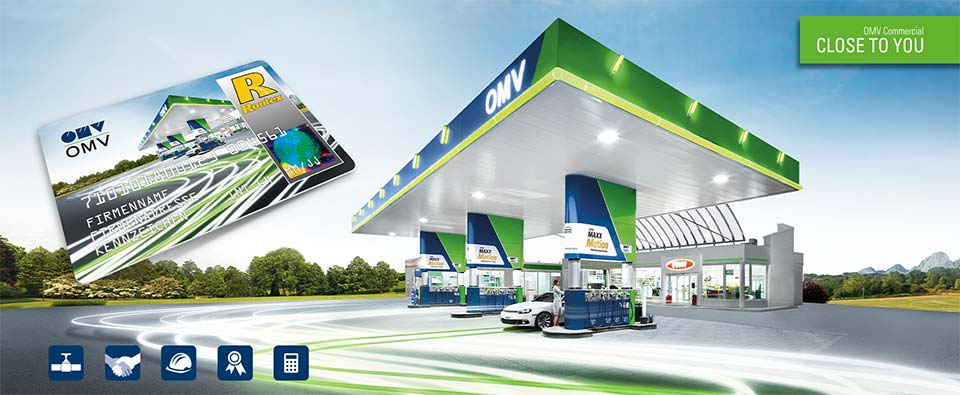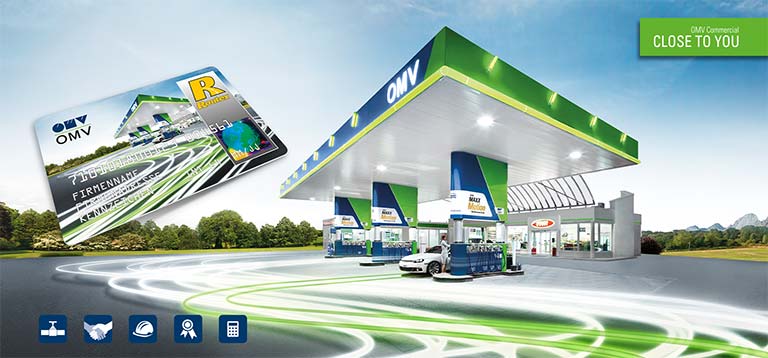 OMV
With a network of over 2,000 filling stations, including up to 300 stations suitable for trucks and specifically designed to serve the needs of hauliers, OMV provides mobility for people on the move throughout the Danube region. OMV stations are positioned strategically on the main transport routes of Central Europe. They have grown to become innovative, multifunctional service centres, offering the high quality goods and services needed on the road: OMV fuels meet the high expectations of quality-conscious customers. OMV fuels guarantee top performance and protect engines and the environment.
The VIVA World of Enjoyment at about 1,000 OMV filling stations provides a place to relax: coffee of the best coffee-house quality, fresh sandwiches and hot, tasty snacks as well as a range of 1,500 products precisely adapted to the needs of customers on the move.
The OMV Card with ROUTEX function is the international fuel and service card for the commercial fleet. It is the key to the cashless settlement of tolls and tunnel fees as well as breakdown services. It reduces administrative efforts and allows the full transparency of all transactions.